From the desk of: David Barrett
Dear Future Internet Rock Star,
How much is being recognized as an expert worth to your business?
Suppose you could simply make a few phone calls and establish yourself as a recognized authority in any niche market.
Imagine… breaking into a brand new niche and instantly growing a huge list of excited subscribers and happy customers before you've even created a product.
Not only that, but your "competitors" will actually thank you for letting them be a part of it.
Sounds too good to be true?
Well, it isn't if you have the right marketing system.
Think about it. ROCK STAR Status is the most powerful position you could ever acquire in your market. When you're a ROCK STAR:
Everybody is interested in what you have to say because you're the go-to person in the market.
Your emails get opened and read, and your subscribers listen to your advice.
Important people answer your phone calls because they respect your work and they want to be associated with you.
Simply put, life is good when people look at you that way.
But Achieving Rock Star Status
Is Easier Than You Think…
You could spend months or even years writing articles and blog posts, shooting videos, commenting in forums, posting on social media, and more all in the hopes of somehow maybe getting the attention of a few people out there.
Most of the time you feel like you're putting up lonely billboards in the middle of a scorching desert surrounded by nothing but a vast ocean of sand.
But instead of knocking yourself out trying to get noticed by your target market, and only dreaming about gaining rock star status, you can now have it with one powerful marketing weapon: teleseminars.
A teleseminar is a class, workshop or lecture delivered over the telephone and/or computer. It gives students access to training materials they might not be able to find in their local community, and allows them to learn new material without having to travel.
They're an amazing way to teach and help other people while getting your message out.
Chances are you've probably attended a telesminar before because they're so popular, but did you ever think about hosting one yourself?
Even if you did, you probably dropped the idea faster than a bad habit. Most people, especially beginners, are scared off by all the unknowns involved with hosting a teleseminar.
Do Any Of These Questions Sound Familiar?
What would I talk about, and would anyone else be interested?
Why would anyone listen to me?
How would I get anyone to show up for my event?
How in the world would I get any

big name guest speakers

?
I'm not a tech geek. How would I get all the work done?
How would I make money from hosting a teleseminar anyway?
When you discover the true power of teleseminars and precisely how you can do them, it will be like dumping rocket fuel on your business. You can have it now inside a new e-book package called:
At last! Everything you need to know about how to instantly achieve rock star status in any niche market while quickly building a list of interested subscribers and buyers with teleseminars is here.
This is the exact system I used to build my first online business. I was an inexperienced newbie online, but I made a big splash in a very competitive niche market where I was a complete unknown.
I didn't even pretend be an expert on the subject. I was just passionate about the topic and I wanted to learn more by bringing together the best group of experts I could assemble.
It worked.
I quickly built a list of 2,944 subscribers and sold over $10,000 worth of digital information products and memberships in that one market, thanks primarily to teleseminars!
But don't take my word for it, here's what customers from all over the country are saying about this unique online marketing system:
"David has laid out a perfect plan for becoming an expert in literally any niche market! His training was detailed, easy to follow, and something I feel confident recommending to anyone starting out online who wants to establish their authority! This will increase profits and exposure if you take action on it."
Paul Counts, Internet Marketing Expert & Film Producer
I know you're probably still skeptical and a bit on the conservative side, but think about this – if you keep doing the same things over and over again – you'll only succeed in getting the same results. That's why I want to let try out my proven marketing system – completely and totally risk-free! (I'll tell you about my unique guarantee in a moment.)
Leverage These Powerful Secrets
To Dominate a Brand New Niche
You Would Expect Me To Charge
A Fortune For Such Valuable Info
Well, realize that this information could easily sell for hundreds of dollars. In fact if you asked a top expert, like myself, to help you produce a telesemiar series, you'd be charged in the neighborhood of $500 to $1000, not including commissions on your sales.
But I'm not going to charge you anywhere near that amount. In fact, your total investment for this amazing resource is only $27 $7.
So what's the catch? Why am I practically giving this resource away?
Well, it's really quite simple.
| | |
| --- | --- |
| | $7 puts the eBook within reach for the vast majority of people. It's not expensive for even the humblest beginner. |
| | Anyone who won't invest $7 in this report isn't serious enough to follow this system anyway. |
| | Anyone who can afford to invest the price of a fast food dinner and take the time to learn this system… can immediately establish themselves as an authority in their niche. |
And to make sure you hit the ground running, I'm also throwing in three exclusive bonuses!
3 FREE Bonuses For Ordering Now
Free Bonus Item #1 ($27 value)
Instant Rock Star Email Swipes
There are actually
two sets
of email swipe files, one specifically for contacting your potential
Guest Speakers
, and one just for contacting your
Prospects
and
Customers
.
The success of your event hinges on the quality of your guest speakers. Don't blow your chances before you get started by using the wrong approach. Use these email swipes to make the right impression when you reach out to your dream guest list and make sure they say, "Yes!" to participating in your event.
It's imperative that you keep in touch with your new subscribers and customers. You've got to keep them in the loop about all the details regarding the interviews, and you want to make sure they have the opportunity to buy your amazing products! These email swipe files will save you time and money and help you deliver the right message to your new audience.
Free Bonus Item #2 ($27 value)
Instant Rock Star Playbook
The Instant Rock Star Playbook consists of a
step-by-step checklist
, and a handy
organizational spreadsheet
. The easy to follow checklist will ensure that you dot all the i's and cross all the t's for your teleseminar series. The spreadsheet will not only save you time and frustration for your first event, but it will also become a blueprint for future events. These resources will definitely help you sleep better at night knowing that you've covered all the bases.
Free Bonus Item #3 ($27 value)
Niche Marketing Success Secrets
Generate multiple income streams by venturing into hot niche markets following this proven formula! Find hot markets ready to buy what you have for them!
Inside this one-of-a-kind 10 video course you will get in depth training on the steps you need to take to start generating income with niche marketing! Here is a taste of what you will find in each video:
Video 1: Introduction To Niche Marketing
Learn exactly what niche marketing is all about with this video, and gain a firm grasp on this business model.
Video 2: Selecting The Perfect Niche Market Every Time
Understand how you can select the perfect niche market every time without fail! Mastering this skill will make you a niche marketing success story. Also discover the secret websites to visit so you never run out of niche ideas! Plus uncover how to determine if a niche is profitable or not before you pursue it!
Video 3: Monetizing Your Niche
You will learn more in depth ways that you can monetize your niche market.
Video 4: List Building In Your Niche
Get the start to finish understanding of building a niche list within your market.
Video 5: Niche Information Products
Discover the types and ways to start creating information products that apeal to your niche, provide them with a quality solution to the help they need, and help get you instant crediblity within your market of choice.
Video 6: Building A High Authority Niche Blog
A blog is a great way to get long term traffic and exposure in your niche. Learn exactly how to profit from this.
Video 7: Free Traffic
Use our favorite free traffic methods to generate massive exposure for your niche website.
Video 8: Paid Traffic
Paid traffic is one of the best things you can do to get instant traffic to any offer of choice. It especially works well for getting quick results from your niche marketing efforts.
Video 9: Selling Your Niche Business Online
Learn how to effectively sell your niche business for a large payday.
Video 10: Rinsing and Repeating
Discover how to scale this up by rinsing and repeating for other niche markets. This is where you get that true multiple streams of income working for you!
The bottom line is that if you want a fun, simple way to make money from your computer then this product is for you.
Together these 3 free bonuses are valued at $81 — but they're all yours absolutely free when you order now.
If for any reason, you think this eBook isn't the best $7 you've ever spent, just send me an email within 30 days of purchase and I'll gladly refund you the whole 7 dollars.
All I ask is that you give me an honest effort. Is that fair or what?
That means you can try out all the material at my risk, while you see if they work for you or not. And if they don't produce, I honestly want you to ask for your money back. And I'll let you keep the free bonus gifts as my way of thanking you for giving Instant Rock Star a try.
There is absolutely no risk, whatsoever on your part. The burden to deliver is entirely on me. If you don't produce immediate profits using teleseminar series, then I'm the loser, not you.
Look at it this way — $7 is really a painless drop in the bucket compared to the money you're going to waste on ineffective marketing this year. That's why…
You Really Can't Afford Not To
Invest In Instant Rock Star!
It's easy to get started right away. Just click the Add To Cart button below to get access to Instant Rock Star Risk Free for just $7.
Get ready to become an Instant Rock Star!
Claim Your Copy Of
Instant Rock Star Right Now
YES
, I want in! I want access to your "Instant Rock Star" report, plus the 3 bonus items, the Instant Rock Star Email Swipes, the Instant Rock Star Playbook, and Niche Marketing Success Secrets. Please give me INSTANT access to this step by step teleseminar series package right now!
Price Today: $27.00
The special pricing is only available during this launch, and we may increase the price at any time.
Here's what to do to order… Have your MasterCard, Discover, Visa, American Express, or PayPal account ready, and click the pretty orange button below to continue…
Your telesemiar series course is waiting for you to claim it. Just $7 gets you instant digital access so you can start using these strategies tonight.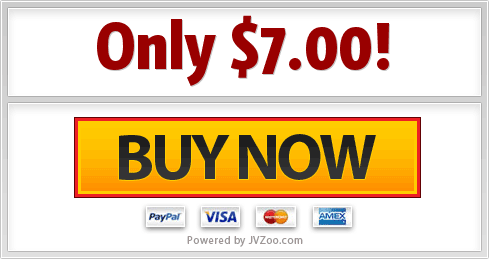 To Your Success,
David Barrett
P.S. Just think! You'll never again suffer through the pain and hassle of trying to get noticed by your target market.
P.P.S. Remember these special bonuses won't be available forever. Act quick to claim your additional bonuses.